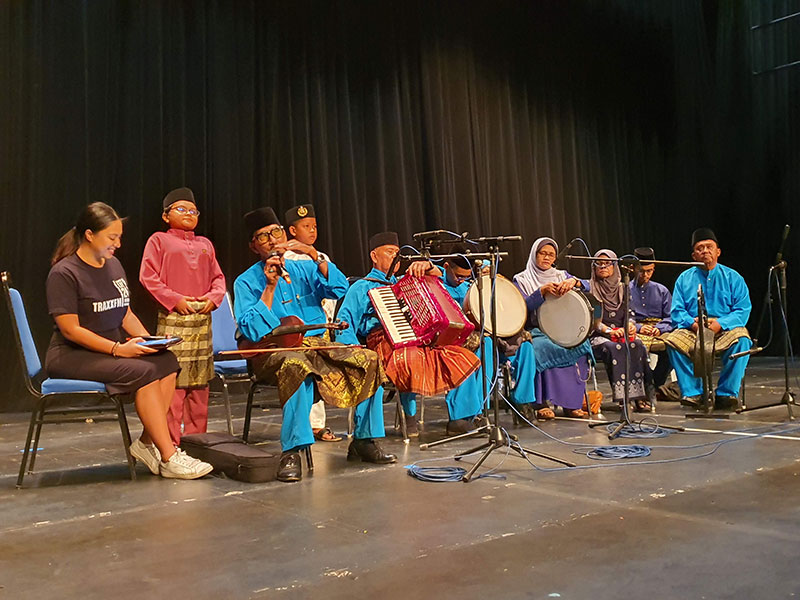 Diterbitkan pada 04 Jan, 2019
Voice of ASEAN: Beyond Boundaries "Dondang Sayang- the Love Ballads" Synopsis
TRAXXfm takes you on a journey to the historical city of Melaka to discover and to learn more about the art of Dondang Sayang.
The Dondang Sayang features beautiful song performance, in the form of Malaysian Pantun or poems. It is usually presented in a duet by members of the opposite sex featuring diverse Malay proverbs and idiomatic terms.
The accompanying band includes musicians playing Biola - the violin, Rebana - Malay Hand Drum and Gong. This traditional musical performance was recently recognized as an Intangible Art Heritage by UNESCO on 29th November 2018.
In Melaka, the Dondang Sayang is shared among the Malays, the Baba and Nyonya, the Chitty and the Portuguese Community.
To listen to the program, click here
For the full transcript of the program, click here.
For videos of the Dondang Sayang performance by Kumpulan Kenangan Biru, recorded at Auditorium JKKN Melaka click below:
Dondang Sayang Part 1
Dondang Sayang Part 2
Dondang Sayang Part 3
Dondang Sayang Part 4
For on-location photos, click here
For more info on our sister station, Radio Klasik, click here to go to the website and here for the Facebook page
For more info on our sister station, MELAKAfm, click here to go to the website and here for the Facebook page
For more info on JKKN Melaka, click here
For more info on Kumpulan Kenangan Mawar Biru, click here